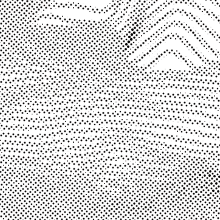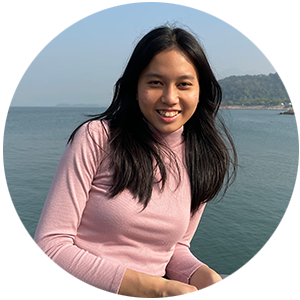 Data Scientist, summer 2022
Moe Myint Myat – Yr 1, BEng in AI:System and Technologies, CUHK
As a person who learns better with hands-on projects rather than theoretical explanations, I would say this summer internship is the most fruitful thing I have done since I started pursuing data science. I am super grateful for this internship because as an inexperienced Year-1 student who had a lot of questions most of the time, I could not possibly find a more helpful workplace.
Everything I studied was from YouTube and some general Engineering courses from university so I was very nervous that I would not be able to tackle the tasks at WeMine. As expected, the only time I already thoroughly understood what I had to tackle was only during the internship interview. For the rest of the time starting from the internship, everyday I was learning something new but I could always ask questions and everyone was willing to help. However, a few weeks before the internship, the tech team sent me a list of things I could study and prepare if I wanted so it was very helpful, too. Not only the tech team but also the business team was very helpful to me. While the tech team helps me with technical questions, the business team helps me with presentation and obtaining business insights. WeMine interns are far from just sitting around. Throughout the 3 months, I had to work with my team on 2 main projects and other analysis subtasks which are not repetitive. We were also assigned to smaller sub-teams and this helped me to be actively involved, actually contribute to the project, and acquire the skills. I could not possibly imagine a better experience.
I am glad I built up my courage to come out of my comfort zone and apply for an internship here. I am also very thankful that everyone, despite their busy schedule, was not only very willing to help me get by with the office work but also very welcoming which made me feel more comfortable working in a foreign place.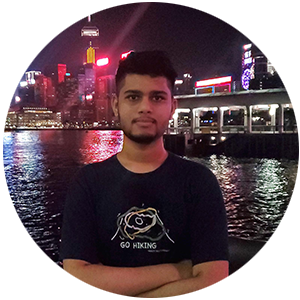 Web Development, summer 2022
Asif Khan – Yr 2, BEng in Computer Science, HKUST
From the very first day I set foot in WeMine for my internship interview, I knew there was something special about this company. My first impression of the team there immediately gave me a gut feeling that my experience at WeMine would be unique. Three months later, I discovered my initial gut feeling was right. I didn't just join a company as an intern here. It was more than that, I felt like I was brought into a family.
On paper, my role is titled "Web Developer Intern". However, I was not strictly defined by my role, and I certainly did not have to limit my learning to web development. I was allowed to explore and take on a project I was comfortable with. As a member of the developer team, I was exposed to various projects that the company was working on. The team made sure my time at the company during the internship was worthwhile and filled with learning. They found the right balance while guiding me; I wasn't spoonfed in the sense that I was being guided with every single task, but I wasn't abandoned either. I always knew that I could seek help but still be encouraged to take on an independent working style where I could work on critical thinking and problem solving.
During my time at WeMine, I felt that my work was recognized and my opinions were heard despite being someone with low experience. There wasn't any sort of hierarchy, and I felt as if I was being treated equally on the team. From standup meetings to dev sharings to sprint meetings, I was included and felt like I made significant contributions. During my first month at the company, I created an auction system that would later be used during a public event. Although it sounds simple, I had to learn multiple technologies and develop my understanding in how a project is orchestrated from start to end. Working on the system and eventually seeing it being used and appreciated truly gave me a sense of fulfillment that I believe no university course could match up to.
One thing that I think made my experience at WeMine unique and special were my interactions with the teams and their work culture. Every single person in the company has their own story to share, and are very passionate about what they do. During my internship, I got to know plenty of different people here individually. Whether it's technical knowledge, or career advice, or just knowledge in general, I always manage to learn something new every day.
My experience as an intern at WeMine is something I'll never be able to forget, and I would recommend this internship to any student in a heartbeat. This company is perfect for someone who wants to not only practise their hard skills, but also to learn and grow as an individual. All in all, I would like to thank the staff team for being supportive of my journey every step of the way, and for giving me the confidence I needed in both my academic and professional career.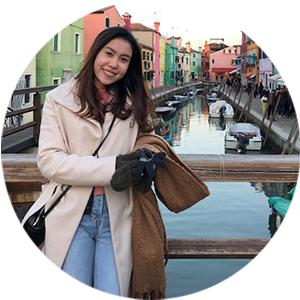 Marketing and Business Strategy, Summer 21
Jean Kwok – Yr 3, BBA (Finance and Human Resources Management), CUHK.
Looking back on my summer holiday this year, I'm glad that I've secured a 16-week stint in WeMine.
In my opinion, every university student has learnt a great deal in class. However, you will never fully develop until you are thrown into a proper work environment and get real hands-on experience. In my case, my internship in WeMine has offered me more than I thought of!
Being an intern here is not an easy job. Instead of fetching coffee, I had the opportunity to work on crucial tasks for real clients. Therefore, if you like challenges, are open to new ideas, have the mind to improve for the better and are not afraid of stepping out of your comfort zone, WeMine is a place for you!
During my journey as a marketing and business strategy intern, I was responsible to be an account manager and acted as a bridge between the company and our clients. You may think that it is about customer service, in fact it is way more than that! In day-to-day communications with clients, I learnt stakeholder and expectation management, presenting and communicating the best and appropriate solutions for our clients based on my product knowledge.
On the other hand, it's been a great chance for me to challenge myself and come out of my shell. Marketing is a field that has ongoing changes and you always have to learn to be the pioneer in the industry. I was lucky to have the chance to work on projects and platforms that I'm not familiar with, such as Data Science and advertising on Quora. These tasks helped nurture me to a person with a curious mind, sense of ownership and disruptive heart.
All in all, an internship here is much more than an average resúmé builder but a great insight into marketing and I look forward to challenges in my future career. I'm thankful for my all my supervisors who had taught me and helped me to grow professionally!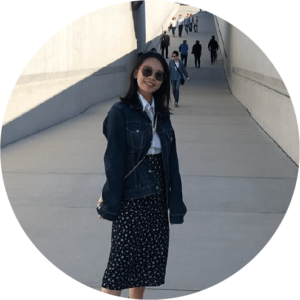 Business Strategy and Management, Winter 20 - Summer 21
Ally Chen – Yr 3, Major in Communication, Minor in Cinematic Arts, University of Southern California.
The past nine months of working as a Business Strategy and Management Intern at WeMine has been a highly rewarding and unforgettable journey.
Throughout the internship, I was not only exposed to the up-to-date digital marketing trends but was also provided the opportunity to propose chat-app related marketing strategies to help achieve client's business goals and to take the initiative to drive different campaigns and one-off projects, ranging from media planning to advertisement optimization, KOL campaigns, competitor data analysis and so on. These hands-on experiences have enhanced my communication, management, and problem-solving skills.
Besides professional skills, this internship has also deeply influenced me personally. One of the most important things I learned and practiced at WeMine is having a growth mindset and believing that I am in control of my ability to learn and improve, even when facing a completely unfamiliar environment. Another essential mindset I learned to adopt at WeMine is life-long learning. I am grateful that my boss introduced me to a book and sponsored me and other colleagues to study an online course related to computational thinking. Although this was out of my comfort zone, it turned out to be very interesting and got me to think and analyze from a fresh perspective.
Last but not least, I cannot thank my mentors and colleagues enough for being so fun, supportive, and caring. I was very happy that I got the chance to organize the Christmas party and to hang out with my colleagues after work and on weekends, and I am truly grateful for all those wonderful memories they left me with.
Interning at WeMine has been such an enriching and valuable experience, and I will highly recommend it to anyone who is ambitious, passionate, and willing to take up new challenges.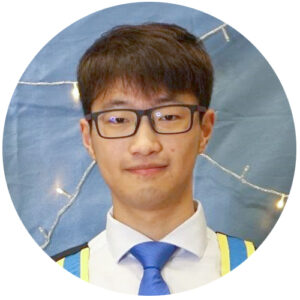 Data Scientist, summer 2020
Peter Tong – Yr 2, Enrichment Stream in Theoretical Physics, CUHK.
The internship at WeMine has been rewarding to me. Technology has been evolving fast, especially in the areas of artificial intelligence and deep learning. During my work at WeMine, I learnt much about the latest developments of those cutting-edge AI technology which I have never heard before I came here. I was impressed by the power of AI technology when trying to apply and utilize the developed tools in my work. This internship experience with no doubt broadened my horizon.
One great thing about WeMine is the working atmosphere. My colleagues, from the business team to the tech team, are passionate about their work. Whenever I encountered problems and tried to seek help, people around were always supportive and nice. When dealing with my projects, instead of being told about everything needed to be done, I was given the main goals and guided in a more insightful way. This is beneficial to me on the way to becoming an independent learner
After all, I am grateful to be given this chance to work at WeMine. It brings me an unforgettable experience in my summer.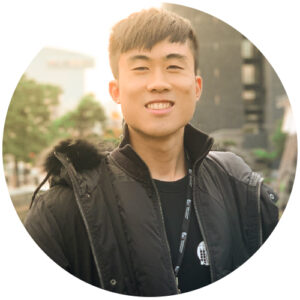 Business Development & Marketing, summer 2020
Kelvin Ho – Yr 2, International Business and Chinese Enterprise, CUHK.
The 2-month internship at WeMine has enriched my exposures in digital marketing and up-to-date business trends. Even as an intern, I was given the chance to be involved in different parts of the value chain, from marketing initiatives to research and client handling. Such comprehensiveness creates a dynamic working experience which excites me.
In WeMine, I know that my opinions and suggestions are valued. Colleagues welcome thoughts of all angles. More importantly, I am trusted and encouraged to take up different responsibilities. In Business Development team, I was able to be in charge of projects and deal with clients directly. The responsibilities empowered me to step out of the comfort zone and challenge my capabilities.
As a people-minded person, I really cherish the chance to work here in a friendly and helpful atmosphere. People care about you, be it work or life, and offer guidance proactively. The office is always filled with joy and positivity, working with these people are comfortable and motivating. I believe time is well-invested in WeMine. It is indeed a rewarding, fun internship which goes beyond my expectations.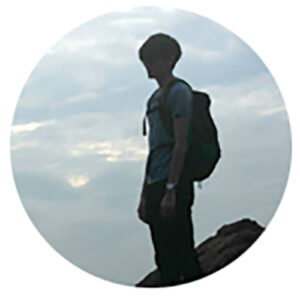 Web Development, summer 2019
Klaus Chau – Yr 1, BEng in Computer Science, HKUST.
The summer that I worked as an intern in WeMine is possibly the most fruitful summer of my life. I am grateful for being a part of the WeMine developer team. If I had had a chance to choose again, I would have still preferred to work in WeMine.
I remember back when I heard that I had to create a website by myself, I was so stressed. I had no experience in writing back-end and other stuff at all. I got into a panic that I would not be capable of finishing the project and leave my colleagues disappointed. Fortunately, my kind colleagues just offered as much help as they could to help me build the internal management system from scratch. Even though the final product is not flawless, I would never forget the skills I have acquired as they are academically and professionally beneficial to me. For instance, I learned to collaborate with designers and managers. This is something you would never learn by self-teaching yourselves watching those YouTube tutorials.
Starting as a programming beginner who only had a little programming experience and courses before, I managed to learn the most that I can, from designing and prototyping, to implementing and deploying, through this 3-month internship. Without the help of my generous and knowledgeable colleagues, those above would have never happened. Therefore, I sincerely appreciate the time you guys took out of your busy schedule to teach me how to build my internal management system correctly. Also, I would like to thank WeMine for giving me such a precious opportunity to work here. For those who are looking for an internship opportunity with hands-on experience and company with an excellent atmosphere, I would highly recommend you to apply for a position in WeMine!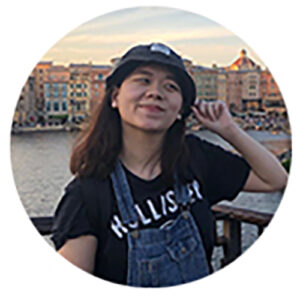 Marketing and Business Strategy, spring 2019
Tracy Hui – Yr 1, Business Management, CityU.
People say the world is getting smaller day by day, and the time I spent with WeMine couldn't have made me agree more.
I applied for an internship experience at WeMine last year, hoping that I could somehow challenge myself to apply what I have learned in my Business major into real-world work settings. But what the WeMine experience had in offer had greatly exceeded my expectations. Instead of being the amateur whose job was to "help out", I was given the greatest learning opportunities that one could experience- no matter in terms of research, business tactics, or networking. What sets WeMine apart from others in my mind is that WeMine genuinely believes that every single member carries potential. Here in WeMine, I feel like my opinion is being heard, and no work ever goes unseen or unvalued.
Perhaps what I've learned most from the experience is the importance of insight. Entrepreneurship, in its most authentic form, is about identifying loopholes. When paired with the correct business strategies, that gap is filled and people benefit from it. WeMine taught me how to look at things through multiple perspectives: from the big picture to the nuts and bolts of things, including anything in between that helps fill in the many gaps that our world has today.
I leave WeMine with an enriching and valuable experience that I believe preps me for the many challenges ahead of me, as well as the confidence I need to strive in the real world. And for this, I cannot thank the supportive colleagues here at WeMine enough, who all have so much talent, passion and expertise in what they do. If you are a person who is always up for a challenge or a breakthrough, WeMine should definitely be on top of your list.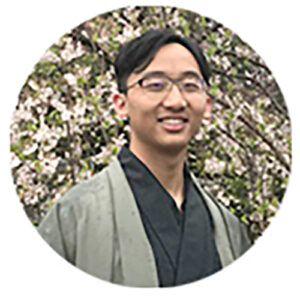 Business Development and Marketing, summer 2018
Jimmy Li – Yr 2, Risk Management and Business Intelligence, HKUST.
My story with WeMine can be traced back to the fall of 2017, when I was organizing an internship scheme where several startups are invited. Until now, I still remember what they said back then—we are looking for someone who would like to build a lasting connection with WeMine, but not only an intern. It was this value proposition that really touched me and made my mind of starting my first intern with WeMine, which has been proved to be a wise decision.
I always get the feeling that two months can never be enough to understand a business thoroughly, but could help a green hand grow a lot. Being granted to various challenges and opportunities, I am super grateful for the past two months that I spent with WeMine. Not being regarded as an intern, but rather a team member, it was an inspiring journey for me to work with this great team full of passionate entrepreneurs. I was involved in different kinds of work, from marketing to business development, from design to product analysis. Since a stage to practice and improve my all-round skills is what I'm looking for, working with WeMine was definitely a fit.
For ordinary interns, they may only be assigned to help with repetitive and tedious work, but here in WeMine, they do care about my interest and strength so that I can be blessed with opportunities to facilitate my personal development and improvement of different skills. Colleagues and even the founders would adopt my opinions if they agree with me, which is the part I treasured most since nothing is more pleasant than my work is being admitted valuable. The other great part here under startup atmosphere is that I can communicate with different professionals directly anytime, and learning from others' strength is definitely the quickest way to equip yourself.
What's more, people here are not only supportive colleagues, but nice friends as well. We would go for lunch together every day and share interesting stories to each other. I sometimes had the feeling that I was not working as an intern anymore, but rather working on various interesting projects with a group of friends. All in all, I would like to thank WeMine for blessing me a memorable and fruitful summer, and I do hope this connection between WeMine and me will be a precious friendship forever.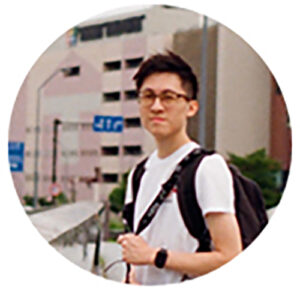 Web Development, summer 2017
Kinson Leung – Yr 3, Major in Computer Science and Engineering, Minor in Big Data Technology, Minor in Entrepreneurship, HKUST.
Working at WeMine was a fruitful and extraordinary internship experience throughout my undergraduate studies. As a Computer Science student, working at a start-up company focusing on digital marketing is a perfect match for me to explore beyond the limits of the coding world.
As a Developer, I had been given a lot of opportunities to work with different projects. For instance, making a game that introduces WeChat features to users during an event, creating a booking form system for a clinic, and even re-constructing a generic online shop. Such challenges not only give me the chance to "get my hands dirty", but also pave the way for me to learn the most cutting-edge tools and frameworks in the modern world.
As a Learner, working at WeMine makes me learn things that are not taught in school, especially the methodology of how a team works together. At WeMine, I learnt how to efficiently develop a project from different stages and tried to work with the Scrum lifecycle. Senior developers are always willing to give me a helping hand when I got lost, as well as guiding me to learn new technologies.
As a Colleague, I enjoy working at WeMine. My teammates are very friendly and encouraging. The work environment is pleasant which boosts productivity, but at the same time rather relaxing. WeMine also regularly organises workshops and events that enhance the capability of employees. I was surprised that I could participate in a mini-hackathon with an engineer from Google and developed a project together. All in all, I am glad to have spent my summer at WeMine. I would suggest people to join the internship programme if they want a rewarding experience as I do.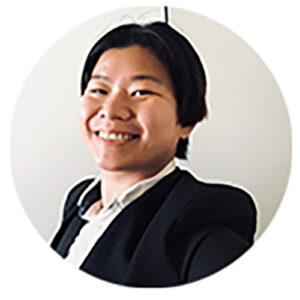 Marketing & Business Strategy, summer 2017
Serena Lim – Junior, BA. Economics, University of Maryland – College Park.
Every success begins with your first try. After traveling and studying in multiplies cities, I realized never did I truly experienced the typical Hong Kong work life that I've always been looking for. This was how I chose to work for WeMine this summer.
As the first intern at WeMine, I am glad that I was given the opportunity to explore the greater China market, especially on doing projects that have to deal with WeChat and understanding the current business situations and rules in Hong Kong and mainland China. Throughout my internship, I was given the responsibility to make decisions, work on clients from different industries, and present my work to client while fulfilling my expected work performances and meeting deadlines. Such responsibilities consistently challenge my ability and push my limits.
At WeMine, they mentor you by constantly checking in with you and your peers to reflect on your previous progress and set goals for your internship and career planning. Here, everyone is also encouraged to make suggestions and ask questions all the time. This allowed me to constantly reflect myself and upgrade my communication, presentation, and problem solving skills. Also significant during my internship is that I realized skills such as critical thinking and critical reading that I've learned from school can actually apply and help me in the real business world.
Nevertheless, WeMine is nowhere like many other traditional companies where there would always be a distance between the junior and senior team members. Here, you will never feel like you are alone as a "newbie". Everyone is like your family where you work together and eat together everyday. It is also a place where you can meet people with different perspectives and perhaps forming a long term relationship with. I would say interning at WeMine was the best decision that I've ever made this summer which I will never regret.