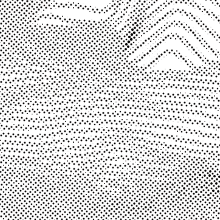 Our name "We" "Mine" speaks for our mission. We take both ends of communication at the centre of our innovation, putting the benefits and experience of "We" at the core, and "Mine" the value of existing and future chat-app platforms, be it the innovative use of data or the extension of functionalities that help advance user experience.
__WeMine's Tetralogy of 'E's
At WeMine, we help both organizations and end users unleash the hidden value and vast possibilities of the chat-app ecosystems, and build applications and systems around them to transcend Efficiency, Effectiveness, Exclusivity, Experience to a new level.
Efficiency
We combine technology, design and data to optimize workflow and customer experience.
Effectiveness
We combine big data (the science) and craftsmanship (the art) to design systems and campaigns to reach your objectives.
Exclusivity
We leverage big data and machine learning to identify personal preferences with automation, offering personalized experience.
Experience
We put delivering the best possible experience to the audience as the top priority when we design our solutions.
___Where did we come from?
WeMine was born in 2014 as a brand under
RollAngle
, a boutique marketing consultancy
,
 in light of a growing trend of using instant messaging app (chat-app) as a tool for marketing and enhancing interaction with customers.
In late 2015 WeMine was spun off and became an independent company to address the growing demand for marketing automation and experience enhancement on WeChat, and with its dedication and focus in this expertise, it was named as one of the hottest start-ups in the industry.
Albeit silence in the market, WeMine has since then dedicated many resources to offer services and products to cater for other trending chat-app platforms, and developed new tools and systems to transform them into innovative facilities and help uplift industry practices to better marketing activities with data-driven approach.