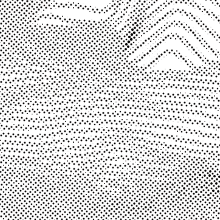 To mine is to discover. Working in WeMine is a self-discovery process. We encourage an open discussion environment that everyone, regardless of roles and seniority, offers and receives critiques and appreciations openly and constructively. We give autonomy for everyone to try and explore, while mentoring with guiding principles.
We drill into details, challenging the status quo. We value strategy and philosophy but we enjoy making our hands dirty. Be ready to innovate processes and solutions to cope with new challenges, and be a go-getter to take up responsibilities when there's a gap to fill in. We expect every "WeMiner" to stay alerted with risks and opportunities around and become a leader to drive initiatives to unlock the upsides behind.
Don't worry, you won't be alone. Aside from snacks, we share both burdens and rewards. We name it a "70/30" unwritten golden rule when it comes to core responsibilities. We believe in team spirit and that by backing up each other and supporting auxiliary tasks up to a 30% golden ratio, we make a stronger team together without losing individual focus.
Nothing would happen without action. Approach us for a meeting if it's a place you want to explore. Be part of WeMine and let's discover the future.