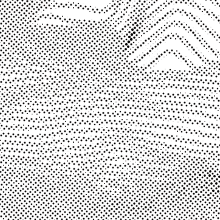 Analyst, Digital Strategy & Marketing Communications (Full Time)
Ever thought of becoming the driving brains behind social media accounts and planning captivating content to garner the heart of right audience, while enjoying the process to create for different industry contexts?
Why not both?
At WeMine we believe marketing is a mix of art and science. Creativity and data analysis go hand-in-hand to deliver compelling brand messages and successful campaigns. If you are aspired to become a digital strategist, check out below!
WHAT WE ARE LOOKING FOR:
1. CHARACTER:
Sociable; strong communicator
Hungry for challenges and achievements
Energetic and entrepreneurial
Lazy enough to find smart ways to work
Observant and curious about different phenomenon
Passionate about internet technologies
2. EDUCATION, EXPERIENCE AND SKILLS:
At least 2-3 years of marketing experience; agency experience is a plus
Social media management skills and experience (Facebook/Instagram/WeChat), familiarity with other internet marketing platforms is definitely an asset
Familiar with website development jargons and mechanism
Native proficiency in both Chinese and English
University graduates
Ability to articulate ideas
High self-motivation and ability to work under pressure and tight deadlines
Candidates with high potential and less experience will be considered for trainee position
WHAT WE OFFER:
Opportunities to work with clients from different industries
Exciting challenges and engaging projects
High visibility to your achievements
Training on chat-app marketing and technology, ad placement strategies
Opportunities to advocate new entrepreneurial initiatives and turn them into reality
Market-competitive rate
Attractive bonus for significant contribution in business growth
5-day work week, 15-day annual leave, birthday leave, medical insurance, etc.
WHAT YOU WILL DO: 
60%: You are the strategist in action – Strategize clients' social media channels (Facebook, Instagram, WeChat and LinkedIn) based on their business objectives and nature, implement social media content and advertising plans with creative team, and occasionally manage campaign-based digital experience projects
20%: You are the advisor – Provide consultation to clients on evaluating their social media channel performance and help them make sense of data and understand characters and limitations of various social media platforms
15%: Execute marketing initiatives and business development plans for the company
5%: Assist in other ad hoc activities as required
HOW TO APPLY:
Email us at career@wemine.hk along with your CV.