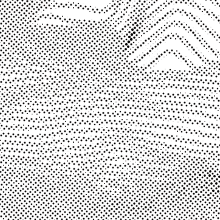 Assistant Manager, Business Development and Marketing (Full Time)
Do you enjoy solving different problems in different business context? Are you looking for opportunities to acquire knowledge and skills in the fast-evolving world of chat-app automation on platforms like WeChat, WhatsApp and Facebook? If so, join us to grow rapidly.
WHAT WE ARE LOOKING FOR:
1. CHARACTER:
Ambitious to grow and disrupt traditional marketing
Sociable; a strong negotiator with deal structuring creativity
Curious about what's happening in the market
Passion for learning internet technologies
Skeptical and analytical mind with investigative spirit
A go-getter and hungry for rapid growth; you make things happen and don't wait to be spoon-fed
High self-motivation as intrapreneur to take lead and ability to work under pressure
2. EDUCATION, EXPERIENCE AND SKILLS:
University graduate
Fluent in spoken and written Chinese and English
Ability to segment problems and articulate ideas
Experience of studying or working abroad a plus
Experience of social media marketing a plus
Strong at story-telling, especially using PowerPoint presentation
WHAT WE OFFER:
Opportunities to work with clients from different industries
Industry-leading insight on cutting edge marketing technology and analytics
On-the-job coaching on presentation and negotiation skills
Interesting puzzles on cross-border marketing and digital projects (especially on WeChat, WhatsApp, Facebook Messenger) to solve
High visibility to your achievements
Market-competitive rate
Attractive bonus for significant contribution in business growth
5-day work week, 15-day annual leave, birthday leave, medical insurance, etc.
TRAINING PROVIDED:
Q1-Q2: Concept and product knowledge
Acquire concepts about social media (e.g. organic/paid exposure, creative ideation process, common metrics used for measuring performance)
Understand UX differences between difference social media and how it impacts user expectation and interaction with content
Learn limitations between different social chat-apps
Q3-Q4: Strategy planning
Learn how to build marketing strategy plans based on identified business problems of a client
Propose suitable KPIs of different advertising channels (amongst numerous metrics available) for the planned strategy
WHAT YOU WILL DO: 
30% Communicate, understand and identify potential clients' needs, devise suitable on-boarding actions and technology products for clients and close deals
30% Groom junior marketing team members in business acumen
20% Curate presentation materials
10% Assist in driving company process improvement
5% Attend chamber seminars and networking events
5% Assist in other ad hoc activities as required
HOW TO APPLY:
Email us at career@wemine.hk along with your CV.
Candidate with less experience will be considered for junior positions.