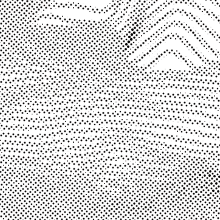 Business Strategy and Management Trainee
Job Highlights
lazy enough to find smart ways to work
Job Description
*To be considered, please submit your application with a cover letter, specifying one business news in 2022 that drew your interest. Application without cover letter not be processed.*
—————————————————————-
Ever heard of the term 'intrapreneur'?
We are looking for a bright candidate to join the management office as an intrapreneur and assist in the formulation and execution of company development and improvement initiatives!
This role will offer unparalleled rapid expansion of business horizon in managing a fast-growing company plus escalated career path to become part of the management team.
WHAT WE ARE LOOKING FOR:

1. Character
– entrepreneurial
– detail-minded, very organized
– self-driven, be able to be self-motivated and be the initiator
– stubborn to investigate and drill the details until everything makes sense
– lazy enough to find smart ways to work
– curious about how things work
– dare to challenge status quo and be different (with a strong argument)
2. Education experience and skills
– university graduate from any discipline with good academic performance or outstanding extra-curricular achievements
– numerically sensitive
– ability to articulate ideas in a logical manner
– strong command of Cantonese, English and Mandarin
WHAT WE OFFER:
– start-up environment with freedom for developing innovative ideas
– high visibility of your work
– accelerated growth to become part of the management team
– macroscopic view of the company business and management decision making process
WHAT YOU WILL DO:
– 40% Help coordinate management meeting materials, consolidate discussion and action points and monitor their execution
– 20% Assist in creation of presentation materials for strategy planning, conduct market research and support management decision making
– 20% Facilitate effective communication across functional teams and help cultivate desirable work culture
– 10% Support handling of external client marketing communications for broadening market acumen
– 10% Assist in marketing and business development initiatives
HOW TO APPLY:
Email us at career@wemine.hk along with your CV.