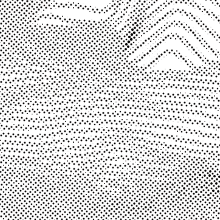 Data Scientist, Product Design and Customer Experience (Full Time)
Do you want to build data models and algorithms that provides data insight for business to combine the art of marketing communication and science of interaction data?
What about seeing the data magic in an enterprise product with interactive dashboard?
This new role is created for improving our enterprise social CRM product for marketers. The Data Scientist will build data models to train the data sets collected from our social CRM platform via machine learning, and derive insights on improving our dashboard design and data insight suggestions for our clients using the platform, in turn this helps our clients obtain useful insights for optimizing their creative strategies in engaging their audience.
CHARACTER:
Strong communicator, ability to explain technical concepts to outsiders
Analytical and sceptical
Energetic and entrepreneurial – you take lead to drive initiatives
Lazy enough to find smart ways to work
Observant and curious
Passionate about internet technologies
WHAT WE OFFER:
Opportunities to work with data from different industries
Industry-leading insight on cutting edge marketing technology and analytics
High visibility to your achievements
Market-competitive rate
5-day work week, 15-day annual leave, birthday leave, medical insurance, etc.
TRAINING PROVIDED:
Q1-Q2: Concept and product knowledge, understanding the business context
Acquire key concepts about social media and its data availability via APIs (e.g. organic/paid exposure, formats of different creatives, trending metrics used for measuring social performance)
Understand UX differences between difference social media and how it impacts user expectation and interaction with content – so as to understand the business context before building meaningful data models.
Learn limitations between different social chat-apps
Acquire product knowledge of our social CRM platform
Q3-Q4: Product development
Working with product owner, UX designer and development team, the Data Scientist will be exposed to modern SaaS product development methodology, project management and UX design technology platforms.
Online learning via education platforms such as Coursera will also be sponsored for Data Scientist to pursue specific areas on data science related to our product roadmap
EDUCATION, EXPERIENCE AND SKILLS:
Bachelor/Master degree in Computer Science, Engineering, Statistics, Econometrics, Data Analytics
2-5 years experience in delivering analytics and predictive modelling
Experience with CRM database preferred
Proficient with SQL, Python, data visualization using PowerBI, Qilk and statistical models or algorithms using R or Python
WHAT YOU WILL DO:
70% building ML models and algorithms for our social CRM platform
30% working with product teams and advising on what data to collect and implications of your algorithms
HOW TO APPLY:
Email us at career@wemine.hk along with your CV.