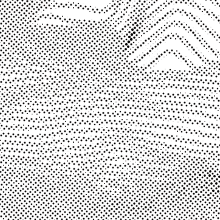 Web/App Engineer, Special Projects & Explorative Application (Full Time)
Do you aspire to become an innovative developer who keep exploring and creating new digital products? Do you enjoy trying out latest technologies and experimenting new ideas? Have you keep challenging yourself in this fast-evolving world?
If that's what you are looking for in your career, check out below!

WHO WE ARE LOOKING FOR
1. CHARACTER:
Highly adaptable and love to find quick hacks and break the rules
Adaptive and explorative
Lazy enough to find smart ways to work
Strong system analysis and problem solving skills
Observant and curious about different phenomenon
Passionate about technologies
2. EDUCATION, EXPERIENCE AND SKILLS:
3-5 years of professional web/app development experience
High self-motivation and ability to work under pressure and tight deadlines
Expertise in one of the following domains: front-end (web / app) development, server architecture (e.g. k8s, auto-scaling, load-balancing) or development pipelines, back-end development or algorithm design
Experience / Foundation Knowledge in three or more of the following technologies: python, nodeJS, PHP,  Golang, Flutter, vue, React, SQL, Linux shell scripts, neural networks, data visualization package, NLP,  automated test, encrypted search, data streaming
Meeting one of the criteria below:

University degree in Computer Science, Information Technology or related disciplines
University degree in any other disciplines with a demonstrated concepts and knowledge
Self-taught expertise in software engineering, with a strong belief in the importance of concept and core theory

Proficiency in both Chinese and English
WHAT WE OFFER
Opportunities to create business value with technology
Company culture that promotes innovation and open discussions
Exciting challenges and engaging projects to excel your creativity
High visibility to your achievements
Room for advocating new entrepreneurial initiatives and turning them into reality
Market-competitive rate
Attractive bonus for significant contribution in business growth
5-day work week, 15-day annual leave, birthday leave, medical insurance, etc.
WHAT YOU WILL DO
30% Develop Proof of Concept products to test the market / validate ideas
30% Conduct feasibility study and test reliability of new technology / concepts
20% Build tools to enhance internal development flow, developer recruitment process etc.
10% Testing, documentation and implementation of web-based applications
10% System enhancement and on-going maintenance support
HOW TO APPLY:
Sounds something worth a try? Send us a CV to career@wemine.hk with your public code repository. If you don't have a public repository,  just feel free to pick any innovative way to showcase your talent.